Liberation Station Radio Show: October 16, 2018 Edition
---
---
Guest
In broadcast media since 1999,
Robert Scott Bell, D.A. Hom.
(American Academy of Clinical Homeopathy 1994) (
RobertScottBell.com
​) served on the board of the American Association of Homeopathic Pharmacists (1999-2001), currently serving on the Board for Trinity School of Natural Health, and continues to provide direct support to those in need and works with physicians on their toughest cases. He personally overcame numerous chronic diseases over 26 years ago via homeopathy, herbal medicine, organic whole foods, minerals, essential fats and the transformational power of belief. Robert has spent the past decade delving into the antimicrobial, immune-supporting and regenerative properties of silver. As a Homeopath, he has dedicated his life to revealing the healing power within us all. Robert is the father of two vaccine-free children, Elijah (17) and Ariana (11), with his wife, Nancy. RSB co-authored
Unlock the Power To Heal
with Ty Bollinger. His radio program, The Robert Scott Bell Show, broadcasts LIVE from 7-9 PM Eastern M-F and Sundays 1-3 PM Eastern on syndicator,
Genesis Communications Network
(GCN), with rebroadcasts via
UK Health Radio
, along with
iTunes
,
Stitcher
,
TuneIn
,
SoundCloud
and
YouTube
.
---
Upcoming Florida Events featuring Robert Scott Bell
"OUR" 19th Annual International Integrative Healthcare & Holistic Iridology Congress in Orlando, Florida
​
October 19, 2018, 8:00 AM through October 22, 2018, 6:00 PM
Orlando Airport Marriott Lakeside: 7499 Augusta National Drive, Orlando, Florida 32822 (
map
)
October 19, 2018, 9:30 AM Robert Scott Bell, D.A. Hom. presents
Silver: History, Science, and Practical Uses
Program Schedule:
http://ici.holisticiridology.com/congress-2018/2018-program-schedule
Facebook event:
http://facebook.com/events/158954348066709
Robert Scott Bell, D.A. Hom. presents free health seminar,
Gut Health & Use of Silver for Immune Support
October 23, 2018, 6:00 to 7:00 PM
Peggy's Natural Foods: 5839 SE Federal Highway, Stuart, Florida 34997 (
map
)
Details:
http://peggysnaturalfoods.com/events/peggysnaturalfoods/gut-health-use-of-silver-for-immune-support
Robert Scott Bell, D.A. Hom. presents free health seminar,
How To Have A Healthy Gut And Support Your Immune System Naturally
October 24, 2018, 6:00 to 7:00 PM
Tunie's Natural Grocery & Vitamin Market: 5651 Coral Ridge Dr, Coral Springs, FL 33076 (
map
)
Details:
http://tunies.com/event/free-health-seminar-healthy-gut-support-immune-system-naturally
---
Show Material
Drone
Free film screening,
October 17, 2018, 4:05 to 7:05 PM
Community Cafe: 2444 Central Ave, Saint Petersburg, Florida 33712
The documentary follows people on both sides of the drone technology. The unique access to drone victims in Waziristan is juxtaposed to drone pilots who struggle to come to terms with the new warfare. The film covers diverse and integral ground from the recruitment of young pilots at gaming conventions and the re-definition of "going to war", to the moral stance of engineers behind the technology, the world leaders giving the secret "green light" to engage in the biggest targeted killing program in history, and the people willing to stand up against the violations of civil liberties and fight for transparency, accountability and justice. 1 hour, 18 minutes
Facebook event:
http://facebook.com/events/170560630536808
First of Its Kind Survey Shows Vaccinated Children Get Sicker
Posted by Claire Dwoskin, Children's Medical Safety Research Institute, May 5, 2017
Facebook Purges US-Based Independent Media For Political Disinformation
The concerted efforts to censor independent media on social media began in earnest following Facebook's announcement this past May that Facebook would be teaming up with the notoriously hawkish, government- and corporate-funded think tank, the Atlantic Council.
By Whitney Webb, Mint Press News, October 12, 2018
---
Bumper Music
Powered by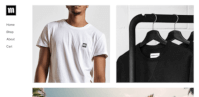 Create your own unique website with customizable templates.