Liberation Station Radio Show: October 23, 2018 Edition
---
---
Show Material
In Florida please vote Yes on Amendment 9. From
yeson9florida.org
: "Amendment 9 will appear on the November 2018 ballot. By adding an amendment to the Florida constitution, it will permanently protect Floridians from opportunists who would put our economy at risk for the narrow interests of the oil industry. The amendment works by banning drilling for the extraction of oil or natural gas in Florida's state waters, but this Amendment needs 60% voter approval to pass.
Learn more about Amendment 9 and what's at stake
."
---
---
Photographer documents possible herbicide tie to Florida red tide, toxic algae
Researchers agree chemicals may cause blue-green algae, red tide
By Mike Holfeld, WKMG ClickOrlando, October 9, 2018
Are My Pets Safe From Airborne Brevetoxins From The Florida Red Tides
Do pets face the same health concerns as humans living near the red tide?
By Meko Haze, The Daily Haze, October 6, 2018
Illinois 14 year old dies three weeks after HPV vaccination
By Dena Schmidt, NaturalHealth365.com, October 21, 2018
On the show an excerpt was played from the October 4, 2018 edition of The Highwire with Del Bigtree entitled,
Exposed: The HPV Vaccine on Trial
• Video:
youtube.com/watch?v=89Q2BSfyuMA&t=5136s
• Video:
facebook.com/HighWireTalk/videos/323864974830753
• Audio:
ubnradio.com/shows/highwire-with-del-bigtree/
​
What is regressive autism and why does it occur? Is it the consequence of multi-systemic dysfunction affecting the elimination of heavy metals and the ability to regulate neural temperature?
By
Graham E. Ewing
,
North American Journal of Medical Science
. 2009 Jul; 1(2): 28–47.
Excerpt: "
The MMR vaccine has been linked to autism, Crohn's disease, inflammatory bowel disease[
142
,
143
] and other serious chronic stomach problems[
144
], epilepsy, brain damage including meningitis[
145
,
146
], cerebral palsy, pancreatitis[
147
] and diabetes mellitus[
148
–
150
], encephalopathy, encephalitis[
151
,
152
], hearing and vision problems, arthritis, behavioural and learning problems, chronic fatigue syndrome, diabetes, Guillain-Barre syndrome, idiopathic thrombocytopaenic purpura, subacute sclerosing panencephalitis (SSPE), leukaemia, multiple sclerosis, and death."

​
Go natural: Homeopathy is an effective therapy for anxiety and depression
By Ellaine Castillo, NaturalNews.com, October 21, 2018
Association of Frequency of Organic Food Consumption With Cancer Risk
Findings From the NutriNet-Santé Prospective Cohort Study
By: Julia Baudry, PhD1; Karen E. Assmann, PhD1; Mathilde Touvier, PhD1; et al
Benjamin Allès, PhD1; Louise Seconda, MSc1; Paule Latino-Martel, PhD1; Khaled Ezzedine, MD, PhD1,2; Pilar Galan, MD, PhD1; Serge Hercberg, MD, PhD1,3; Denis Lairon, PhD4; Emmanuelle Kesse-Guyot, PhD1
Author Affiliations |
Article Information
Journal of the American Medical Association (JAMA) Internal Medicine. Published online October 22, 2018. doi:10.1001/jamainternmed.2018.4357
Over 90% of sampled salt brands globally found to contain microplastics
by Greenpeace International October 17, 2018
Scientists discover plastic in faeces of every person who took part in Europe-wide study
Up to nine different types of microplastic found in samples from each participant
Tom Embury-Denni, The Independent, October 22, 2018
Poisonous toxins could be in local seafood
A Florida Gulf Coast University research team received a $5.9 million grant project funded by the National Science Foundation and the National Institute of Environmental Health Sciences to look into an algae toxin with serious human impacts.
By Jaclyn Bevis, WBBH/WZVN (Waterman Broadcasting), October 5, 2018
Under Our Toxic Sea
Aboard the Hogarth, FGCU's marine biologists study the devastating consequences of red tide.
By Roger Williams, Naples Florida Weekly, October 11, 2018
Electric Water Kills Plant, Food Pathogens
By Sharon Omahen, The University of Georgia, College of Agricultural & Environmental Sciences, Georgia Faces, September 28, 2001
---
Bumper Music
Powered by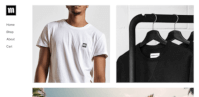 Create your own unique website with customizable templates.